As one of the best website building platforms available, it is easy to see why Zyro stands out: it is straightforward for new website builders to use. You don't need to worry about learning complicated features. In this article we will discuss in detail on Signup Process, Zyro Coupon if we have any, Zyro plan, Pricing, and Features.
You can create attractive and functional pages with Zyro and e-commerce shops. It also has a few standout features, including a logo-building tool and a copy generator, which allow you to build a website without the assistance of a professional.
You can also build your website or online store faster since most of the work has already been done for you. It's easy to choose a template and add content, images, and videos to your website.
Over 150 templates are available, which is fewer than some other providers. Templates are segmented according to a category, and elements are aligned according to function, so there's a lot of flexibility. Beginners will find this builder particularly helpful.
Zyro Coupon: Pricing and Plans 
Plans: Zyro offers several premium tiers. Unleashed offers unlimited storage and monthly data transfers for $9.49 per month. The level also offers integrations (think of them as Zyro's plug-ins), numerous templates, and the ability to use a custom domain. Additionally, you will receive a free domain for one year, live chat, Google Analytics functionality, Facebook Pixel compatibility, and other helpful features. Each Zyro plan includes SEO tools and an SSL certificate.
You can design a site for free to test out the tools. In addition, you can lower the price by taking advantage of seasonal deals or signing up for one-year, two-year, or four-year contracts. Zyro used to offer a free, ad-supported tier, but that's no longer available. You need to purchase a subscription if you want to publish your site.
Price: Compared to other web hosts, it's surprising how affordable the paid plans are. The Basic plan, for example, costs $1.89 per month ($1.70 with a discount code) and comes with 3GB of bandwidth and 1GB of storage. Link to your own domain, get an SSL certificate, improve your SEO, and remove Zyro ads from your page. Other web hosting programs offer similar services for $4.00 per month or more for a basic plan. This plan will help you create a quick website or build your personal brand.
There is a small price difference between the Unleashed and Basic plans. Unleashed offers unlimited storage and bandwidth for $3.09 per month, access to Google Analytics, Google tag manager, and Messenger live chat. We designed this plan for people starting their own businesses who don't want to spend too much time building their websites.
The Ecommerce plan might be right for you if you want to sell your own products. The plan allows you to sell up to 100 products, costing $8.99 per month. Zyro doesn't take a commission on your sales, so you're entirely independent. There are a lot of eCommerce features, including discount coupons, gift cards, and order tracking.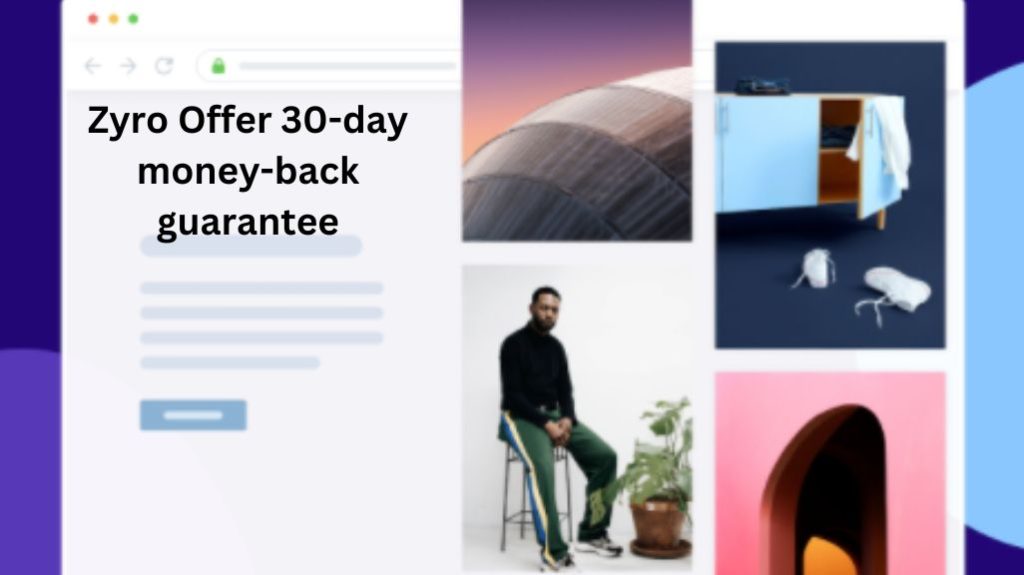 Features and Free trial
There are a number of exciting features associated with Zyro, such as a bunch of AI-supported tools, such as an AI writer, AI slogan generator, AI logo maker, and others. Inexperienced users can benefit greatly from these as they can get started more quickly.
In addition, global styles can also be easily edited so that all fonts, sizes, and colors can be changed across all templates with just a few clicks.
Besides offering over 50 payment options, the eCommerce platform allows you to sell on the web, Facebook, Instagram, and Amazon. It provides order tracking, inventory management, shipping, and tax management. Even a blogging feature is available for all websites, so users don't need to worry about setting that up separately.
Speed is one of the hallmarks of Zyro, not just during setup but also during publishing, with finished websites currently loading very quickly, which is important not just for customers but also for search engine ranking.
There is a 30-day money-back guarantee, You can build a Zyro website for free, but you must purchase a paid plan before publishing it. Knowing Zyro prices and the features included in each plan level is essential. You will be able to create a website that meets your budget and offers all the functionalities your business requires.
For $9.99 per month, users can make commission-free sales with complete inventory management and multiple payment options. There is no limit to the number of products you can sell, and you can offer your store in multiple languages.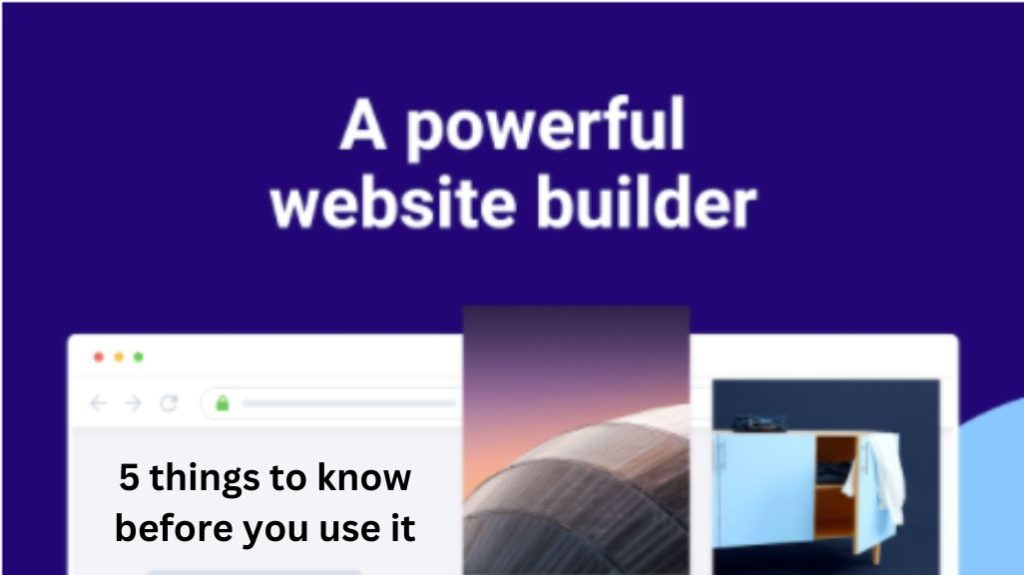 Zyro Pros and Cons
| | |
| --- | --- |
| Pros | Cons |
| Excellent uptime | Doesn't let you switch templates |
| Easy-to-use, drag-and-drop interface | Lacks robust photo editing options |
| Cool, AI-powered tools | You can't schedule blog posts |
| Logo maker | No free tier |
| Free SSL certificate, Useful photo repository | No |
Bottom Line
Zyro is an excellent drag-and-drop website builder for beginners. Setting up a website is less time-consuming since there are fewer design features. If you already own a domain, you can still register with Zyro and start using a cheaper web host.
Plans start at $1.89 per month, so there's little to complain about. Zyro allows you to upgrade or downgrade any of your plans at any time. There is also a 30-day money-back guarantee if you decide to cancel a paid plan.
This unique AI writer could save you hours of time that you would otherwise spend creating text content for your website. Zyro is a web host that is quick and easy to use. You can focus on getting your website up and running rather than dealing with fancy design tools.
Read Also: 3 Best plugins # Ultimate On-Page SEO Guide – 2022
FAQ on Zyro
Is Zyro website builder good for small businesses?
This is the best choice for small businesses because it is quick and easy to use. If you launch a website the traditional way, we know that you don't have the time or resources to do it right.
Zyro allows you to build a website today without touching a line of code or writing any text yourself. Our website builder takes care of everything, so you can focus on running your business.
Does Zyro provide a free domain?
Free domains are not included in the Zyro basic plan. If you purchase one of Unleashed, eCommerce, or eCommerce plus plans, you will receive a free domain of your choice for one year.
Can I get my own personalized email?
Definitely, Zyro users will get a 3-month trial of Titan email for free with their active Zyro plans. You can create a professionally branded email address that matches your domain name with your Titan email. Zyro gives you direct access to your emails.
Does Zyro provide web hosting?
Yes. Zyro's plans include professionally-managed cloud hosting. This ensures that your website is always online and available.
How do I cancel the service?
You can cancel your Zyro plan easily. You can do it yourself by going to the "Subscriptions" section of your personal settings.