Since I am sharing my real experience as a web.com review If you are interested to buy you can go ahead because It's affordable, easy to use, and offers other integrated services—making it one of the best domain registrars on the market for varying use.
its introduction in 2001, the Web has become increasingly common. With its services, Web.com quickly established a reputation for itself. Previously known as Website Pros, it has expanded to include services beyond domain name subscription and web building. Now, in addition to the site and digital store builders, it also provides hosting. The initial price is so low that even though it doesn't provide a basic package or even a free trial, you won't lose anything if you pay for a month's worth of service to test it out.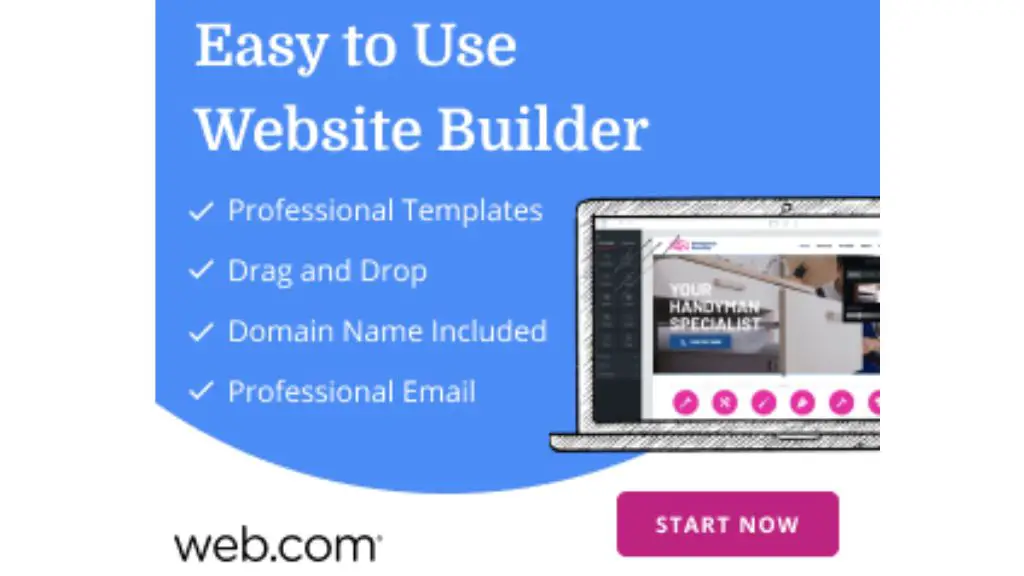 There is minimal customization to simplify things for beginner users and to upsell you extra services. Also, remember that there is no method to combine other apps with Web.com (because they want to sell you additional services). If you want a complete solution with assistance, it's beautiful. This Webs.com review aims to demonstrate why the Web is so well-liked.
HostGator Review: 5 Things to know before you Buy
Features of Webs.com
There are 2 plans for building websites and 2 for operating online stores on Web.com. All plans include access to most site construction options, although certain more advanced features are only available with higher-tier plans.
Website builder's library of stock images and videos
Free website, SSL certificate, and creation of an LLC
SEO friendly tools
Logo creation
Scheduling appointments
Internet store
Analytics and Reporting

Who should pick Webs.com
New users: Since Web.com's website builder is accessible to all users and requires no prior coding knowledge, and it is a good option for new users. You will also access the live chat 24/7 support and assistance center.
Individuals: Web.com's low-cost plan comes with everything you need to establish a personal website, is simple to use, and is reasonably priced.
Small businesses: You'll pay a cheap fee for many extras, like a free domain, LLC creation, and a free SSL certification, even if you choose Web.com's Business Essentials plan.
E-commerce vendors: Web.com's e-commerce packages include everything you need to start selling both physical and digital goods. For sales on sites like Amazon, eBay, and Etsy, to mention a few, you can also set up a platform for selling using Web.com.
There is no obligation to upgrade if you try Webs for free because there is no time restriction on your free use.
You can only contact their customer assistance if you upgrade and have limited functionality, storage, and bandwidth with a free account.
The financial risks are removed from your hands if you want to subscribe to Web's premium services, thanks to their 30-day money-back guarantee.
Starter: Starting from $3.75 per month.
Enhanced: Starting at $7.50 per month.
Pro: Starting from $16.50 per month.
If you join them, you will save 33% on the 2-year and 15% on the 1-year plans. You also receive a free domain name when you register for the one or two-year subscriptions (usually, domain registrars charge about $12 for a name).

Pros and Cons of Web.com Review
Pros
Affordable: I haven't received a whole website package at such a low initial price. It includes a free domain and an SSL certificate. It nearly compensates for Web.com's lack of a trial version or free plan.
Free LLC creation: This web builder's capacity to provide free LLC formation is one of its most distinctive features (LLC). This form is helpful when starting a business because web hosts and builders don't typically offer it.
Simple to use: Out of all the website builders I've used, Web.com ranks among the easiest to use. None of the choices are difficult to understand, and the menus are straightforward. With its 150+ templates, the frictional pressure editor makes customizing a template simple.
Professional and design services: If the concept of employing a predesigned template seems frightening, don't worry. Professional design services are available. You have the option on Web.com to work with a pro to create a website exactly how you want it. Starting at $1,499, it's a bit pricey, but if you're looking for a hands-off method of website construction, this is an excellent option.
Online store: I am happy to discover that Web.com has enhanced its options for online retailers. In the past, Web.com didn't provide abandoned cart recovery. However, that has since changed. A cost-effective e-commerce plan is simple to upgrade, and inventory management is included in every store.
Mobile-friendly themes: Web.com's templates may be used to create websites and online shops that are all mobile-friendly. Your website automatically adjusts its size and looks fantastic on desktop computers, tablets, and mobile devices.

Cons
Limited customizability: although building a website and changing its design is simple, it isn't much you can do behind the scenes. There is no simple way to obtain your code, and Web.com has made this choice.
Upsells: Web.com restricts your access and website customization options because it wants you to use its SEO and marketing services. You must pay Web.com additional fees to add meta descriptions or codes to your website.
Pricing doubles: The cost of using Web.com's website builder increases after the first year, despite being inexpensive. Therefore, if you choose the eCommerce Premium version's $19.95/monthly package, the price increases to $39.95/month when the subscription renews.
Conclusion
Additionally, Webs is among the few web hosts with this feature included in their builder if you want to develop a membership registration website. The advantage is that you save yourself from the headache of installing an external subscription system that can clash with your website builder.
Overall, the results of our Webs.com review reveal that it's a user-friendly builder with a manageable learning curve, allowing you to create a website without pulling out your hair.