Are you seeking the ideal hosting to launch your website?
You're not alone if you feel overwhelmed by the selection of hosting possibilities. When it comes to hosting your website, there are plenty of service providers to choose from.
Namecheap is one of the web hosting companies that offer the services you require. in this Article, we discussed Namecheap Review Pricing Plan Features and free trial.
Namecheap is a well-known provider of domain names, hosting, and web services that aids companies all over the world in creating an online presence and finding success there. Anyone can establish a successful online presence with Namecheap thanks to its simple domain registration process, inexpensive hosting packages, and extensive selection of apps.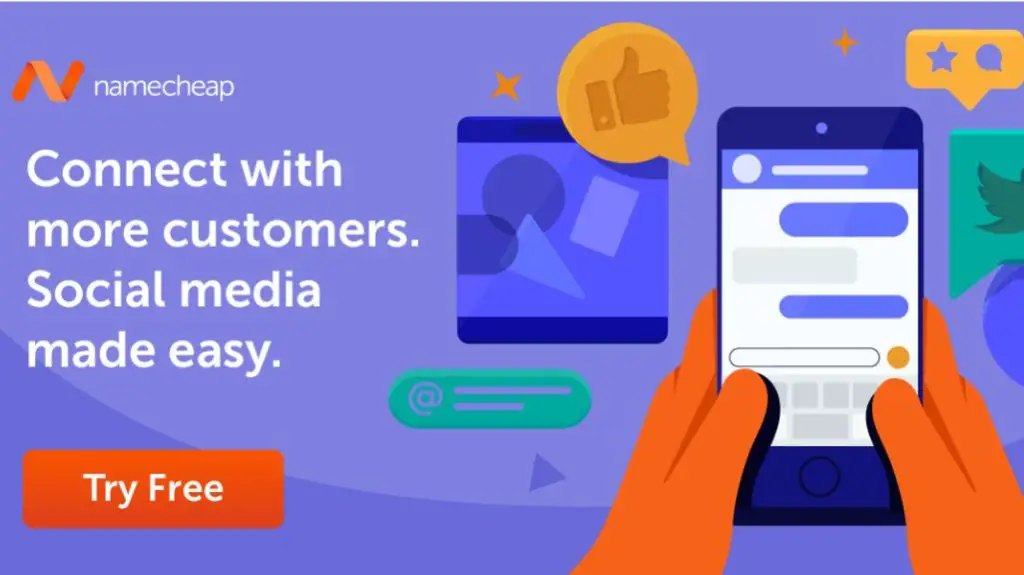 The award-winning customer support staff at Namecheap helps business owners find the most reliable brands of website privacy and security products and offers helpful guidance on how to always have your website operational.
Pricing and Hosting option of Namecheap
There are several options available. Namecheap has something for everyone, whether you are starting on a website and looking for something simple for personal use or you are a business trying to construct a high-traffic domain you can rely on.
Steller: Although this is Namecheap's entry-level plan, you get a lot from it. Twenty gigabytes of SSD storage, three websites, a free domain name (for the first year), and a free CDN are all included. $1.58/month, payable yearly, is the cost of this bundle.
Steller Plus: Unlimited SSD, unrestricted websites, auto-backup, a free domain name, a free CDN, and other features are included with this service. This will cost you $2.68/month if invoiced yearly.
Steller Business: This could work for you if you want to launch a modest website for your company. You receive a 50 GB SSD, limitless websites, auto-backup, cloud storage, a free domain name, a free CDN, and other benefits. When invoiced annually, the price for this begins at $4.80 each month.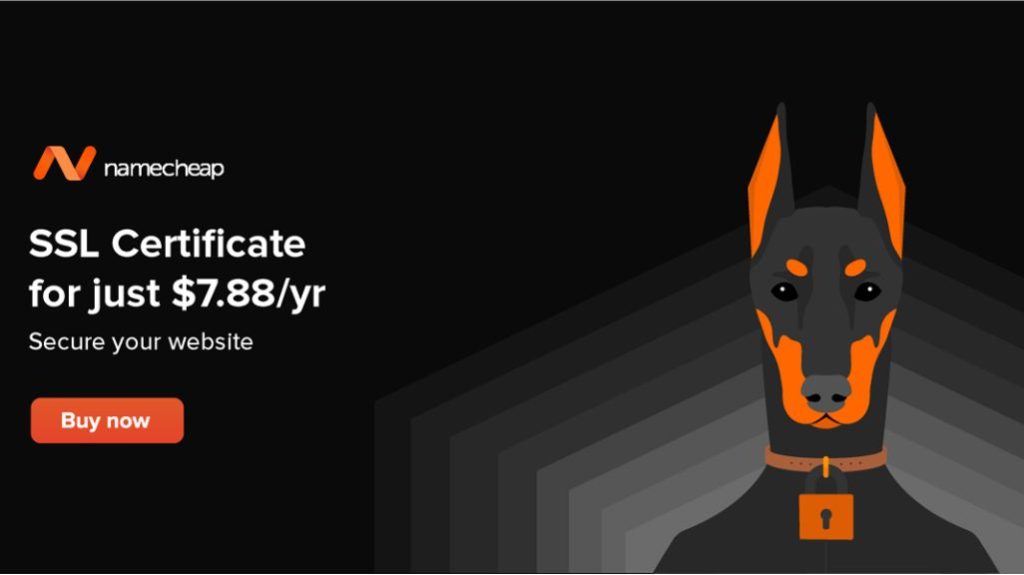 Features of Namecheap
When searching for the finest hosting company, security is among the most crucial elements to take into account. While writing this Namecheap review, I discovered it to be fairly secure but somewhat simplistic. With free SSL certificates, firewalls, and backups, it did a fantastic job of incorporating a variety of security measures into its plans.
Namecheap provides fundamental protection for server and website security. If you opt to enable these features, you are therefore secured from the most typical dangers. In the meantime time, websites that require more protection should research new options.
Effective in terms of costs: There are four different options available, and when compared to other websites, they are all insanely affordable. Namecheap's starting rate, which begins at $9.88 for the Value bundle, is where it excels. The pricing are listed below.
Value: $9.88 at first, then $38.88 annually
Professional: $19.88 to begin with, then $78.88 annually to renew
Ultimate: start at $29.88 and renew at $129.88 annually
Business Pro: $19.88 for the initial month, $17.98 for renewal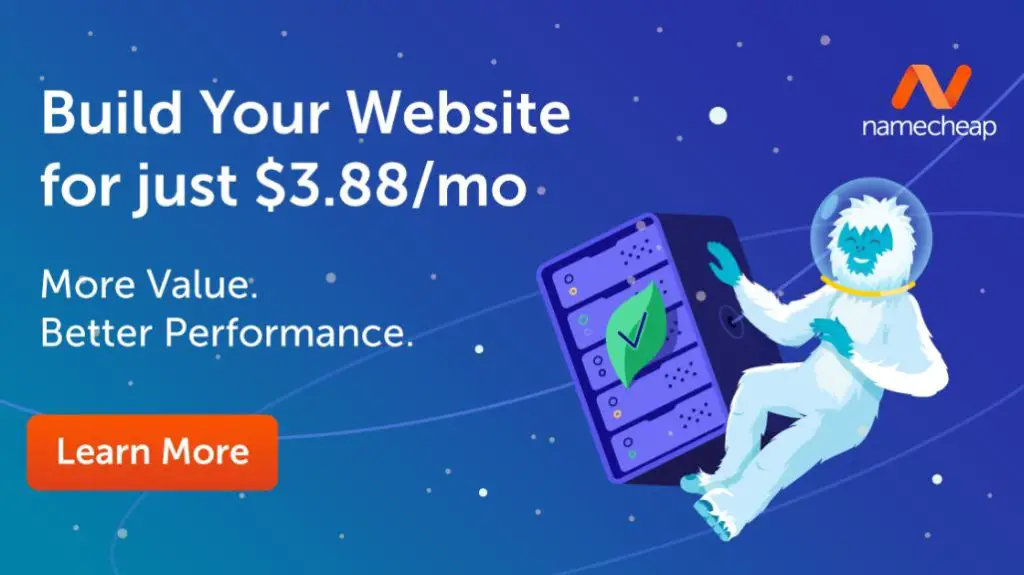 Support: Customer reviews reveal that there is considerable inconsistency with the assistance system. On the one side, some users may complain that they were treated unfairly, while on the other side, some users may declare that the website's customer care is its best feature. Due to the little amount of experience we have, we must conclude that the service is generally somewhat above average and the response times are acceptable.
Rapid and simple onboarding: Every time you register with a new hosting provider, you must gather all of your data and set things up. Some websites may make things needlessly difficult, which can make them confusing and take longer than required if you are unfamiliar with the layout. Fortunately, Namecheap makes setting up the connection incredibly easy. As soon as you register, you'll get a welcome message, and then you can log in right away. Because everything is organized for efficiency, you won't ever be turned away and forced to contact customer service.
Management of Website: Namecheap is just useful for people who don't need many features or functionalities on their page, as we already explained. The most of complaints we've heard came from users who wished to combine numerous other applications and programs into their websites, which is not the best use of this host.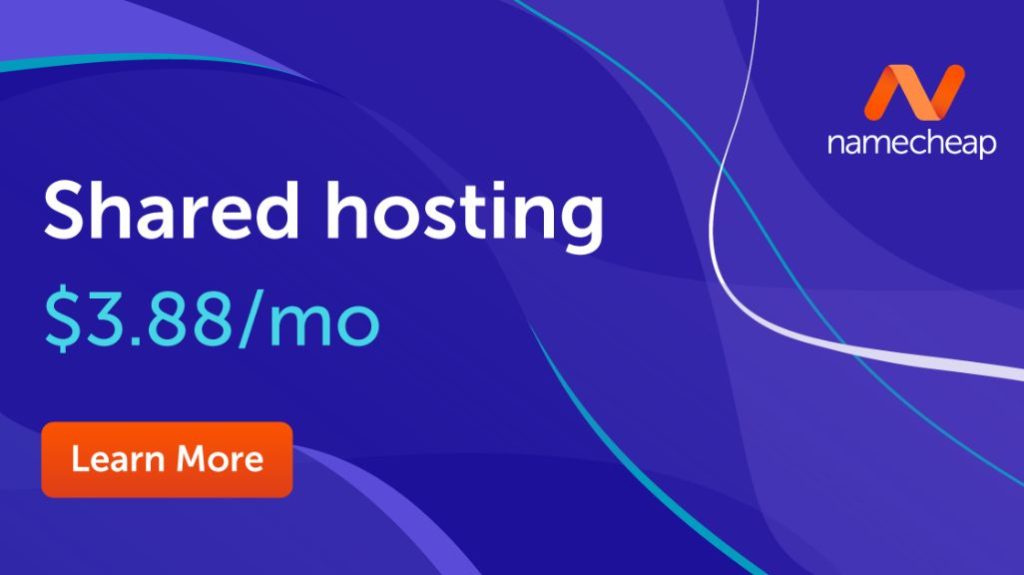 Backup option: When running a website, you must always ensure that your content is regularly backed up. Although Namecheap backs up your website twice a week, it does relieve you of a lot of this responsibility. This is a wonderful function that they provide, so if you forget to do it, you aren't screwed in the long run, even if we do advise that you do it on your own as well.
Uptime: When you visit any hosting website, they will all claim that they have over 99% uptime reliability. According to what we could determine, Namecheap does not explicitly state what they can provide if that % decreases, thus their guarantee might just be a bunch of empty words.
Website Features: While Namecheap's additional features are few in comparison to those of other websites, the ones it does have are quite useful.
Softaculous: When it comes to installing third-party scripts and programs, Softaculous makes things incredibly simple by enabling you to do everything with just one click.
Cloud fare: Boost your website's speed and increase your mobility with CloudFlare, a third-party application. For enhanced performance, Namecheap enables integration with Cloudflare.
Google Apps: If you're a fan of Google, Namecheap lets you add the company's applications to your website.Security of Namecheap
Read Also: Bluehost Hosting Plans: Great offer with a 70% Discount
Namecheap Review: Pros and Cons
Pros
Domain names are cheap
Good Quality supported
An established brand with a 20-year history.
Trustworthy hosting services.
User-friendly interface and design
Fast and free migration from another hosting provider.
Routine regular backups
Select the largest shared plan, and weekly and twice-daily backups are included.
If you sign up, there are no upsells.
Simple and quick setup and registration.
Cons
The phone isn't supported
The dashboard has a few hidden features.
SSL certificate setup is challenging and frequently requires assistance.
Conclusion
Namecheap's dedication to site security and privacy is one of its strongest differentiators. Your online safety is guaranteed by features like two-step verification, the option to securely unblock material with a VPN provider, and individual privacy and browsing protection.
In Short: Namecheap began as a high-end domain name registrar before deciding to try web hosting. The portal is not specialized in hosting services because it was not its intended purpose, which negatively affects its performance.