If you're struggling to reach your target audience, despite social networks, email marketing is one of the most productive ways of communicating with your audience.
It's a bit different from traditional direct marketing. Email allows companies to get permission before they contact potential customers. It's not a voluntary process, it's a necessity for all kinds of online businesses.
Did you know "How email marketing works" and done correctly, it can help a business increase sales, traffic, and maximize profits?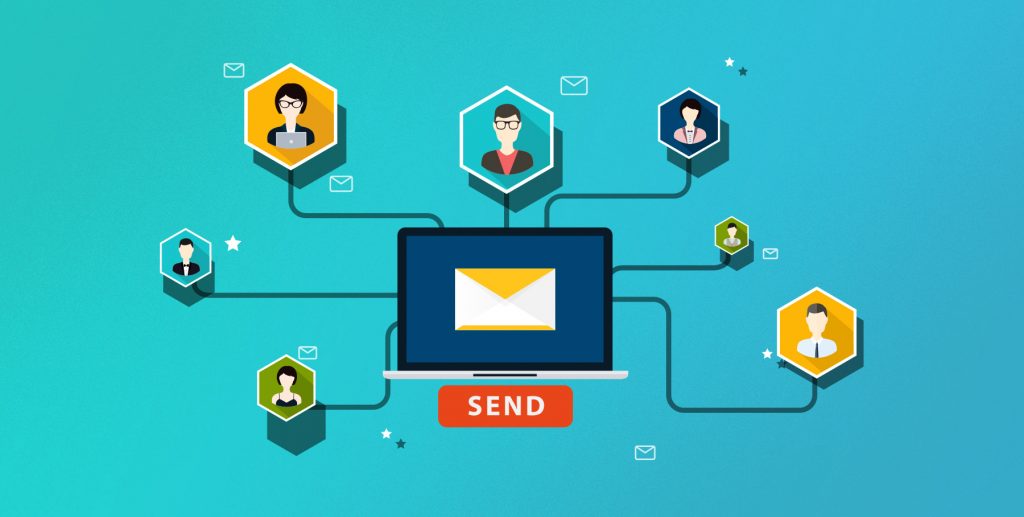 It's one of the most straightforward, least expensive marketing strategies available, and it doesn't take much time or effort to set up.
That doesn't mean it's easy. If you want your emails to convert prospects into customers, you need a sound strategy and the right tools.
If you haven't started an email campaign, now's the time to start.
In this article, you'll learn what email marketing is, how it works and why it's important for the success of any business.
What is email marketing?
How does email marketing work?
What are all email marketing software?
Why email collection required?
What is email marketing?
Email marketing is a process to communicate with your customers/audience by email. The email messages usually have commercial intent.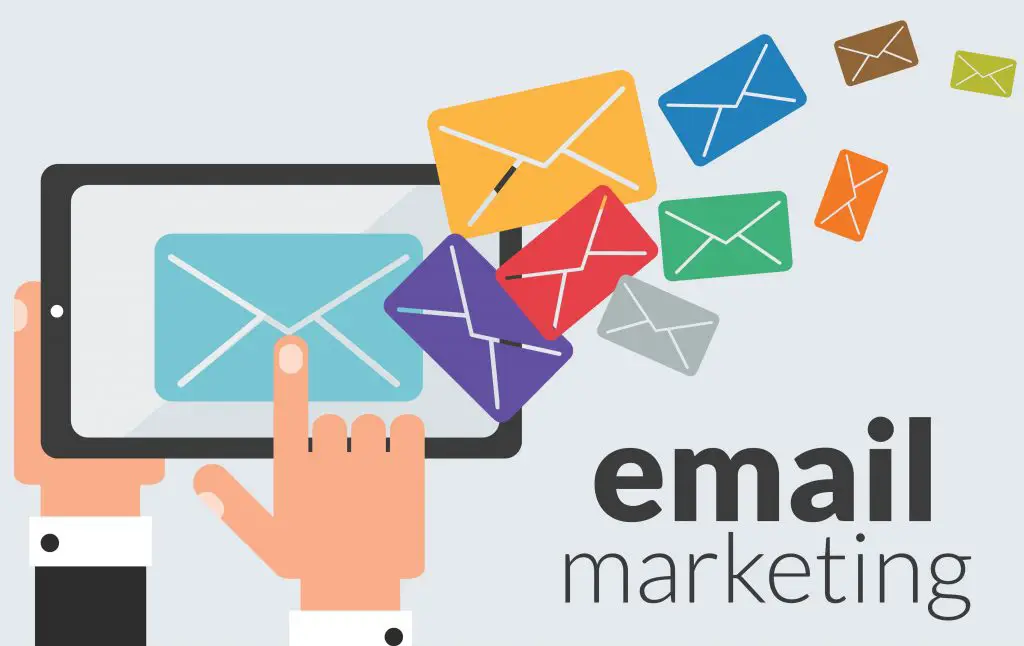 They are also used to educate and inform the customers/audience on topics of interest, such as educational information, special offers, coupons, promotions, and other engaging content.
Email marketing definition
In simple words, email marketing is the method of using email as a sales channel. The core asset of an email marketing strategy is a clean, up-to-date list of email subscribers.
An email subscriber is someone who voluntarily signed up to receive your messages, your art, and your career via email.
Click here and learn more about How to become SEO Expert
How email marketing Works?
Email marketing is not a complicated process, it's easy to process how you are connecting to your prospective customers/subscribers via email. And will help to grow your business.
Process how email marketing works effectively:
Sign up for email marketing tools
Email marketing is a process that can be automated with the help of any excellent email marketing tool. email marketing platform will help you:
To create an email list.
To add users to your email list using several methods.
To send emails to your consumer.
Provide you with reports on how many people open your emails and interact with them, how many peoples click a link in the email.
To provide you with different options to segment your customer based on specified criteria.
To automate various email marketing tasks, such as sending a welcome email to your subscribers.
To Create email funnels to redirect users to pages or products or actions you want them to take.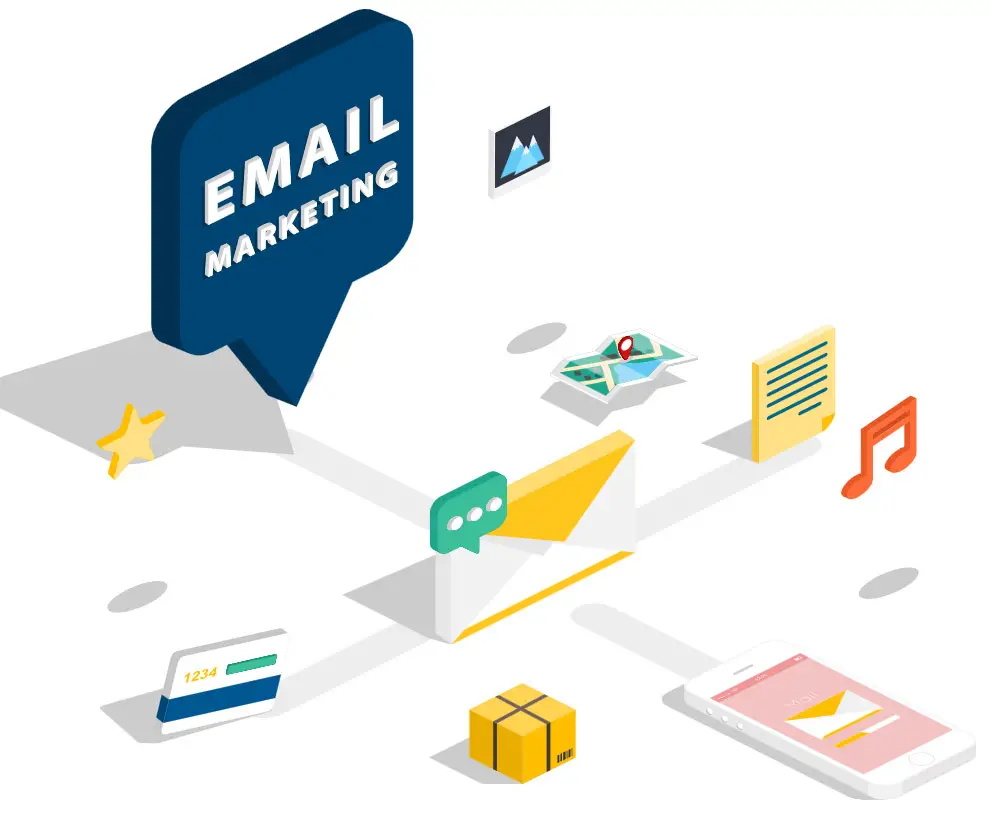 Why email marketing strategy is Important
There are a ton of email service providers out there, but we take the guesswork out and make it really easy to choose the right one for you and your goals. Since email marketing allows businesses to target specific audiences with their strategic content and messaging, it improves their chances of bringing in qualified leads.
Before running any campaigns email marketing strategy in place and will help you to:
Determine how email marketing will be used in conjunction with the other online marketing campaigns you'll be running.
Determine which email marketing platform to use and figure out your monthly costs.
Determine when to use automation and what kind of messages to send and when
Determine the strategies to use to grow your email list
Have the right reporting mechanisms in place to measure the effectiveness of your email campaigns.
How Build and grow your email list
For working on email marketing, you need to have a BIG list of active subscribers, so the most crucial task in your strategy should be how to grow your email list.
Maintaining an email list is difficult, but with the right approach and tools, it can a valuable asset for your business.
The best ways to increase your email subscribers are:
Publish excellent content on your site: if your content is what users want, whatever technique you use, it will help you get more subscribers and your email list will grow faster.
Give them incentives: Trial offers and coupons, and other 'gifts' are great incentives to offer to users in return for their email address.
Make it easy to subscribe: Having the position of your signup buttons in places that users can easily spot on both mobile and desktop.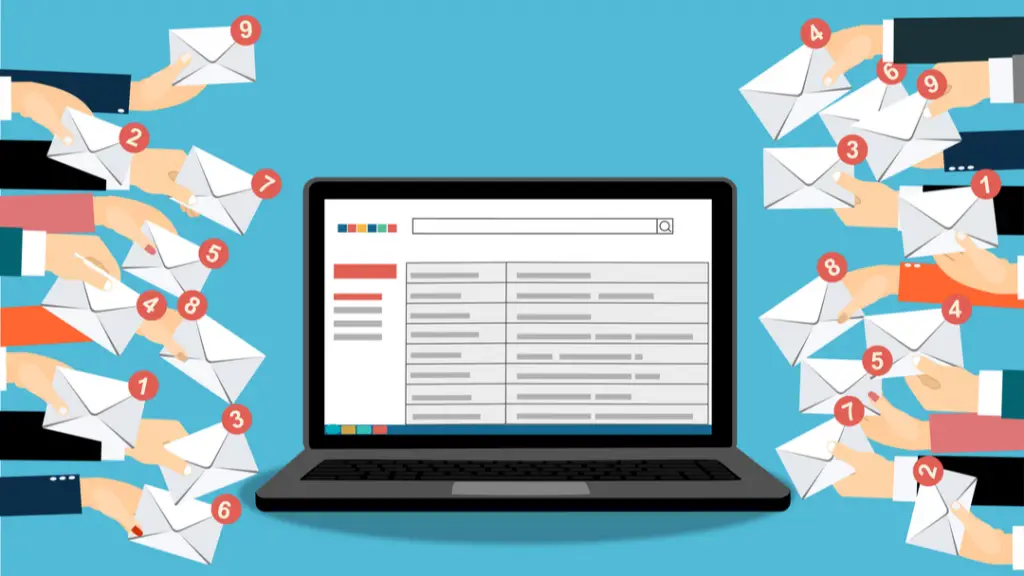 Will make a difference to the number of people that can sign up for your email.
Setup automation tasks
One of the most significant benefits of email marketing is that it's a method that can be entirely automated.
When we refer to email marketing automation, we mean sending targeted emails to users based on the procedures they take when they receive your emails or activity they perform on your site.
The most frequent email automation tasks are:
Welcome emails: Sending a welcome email to subscribers as soon as they subscribe to your list
Email campaigns: Sending a series of emails on a daily or weekly or monthly basis.
Abandon cart emails: Sending emails to website visitors who added the product to their shopping cart but did not checkout.
Cross-selling / Upselling: Recommend products to customers based on their shopping history.
Always 'clean up' your email lists
At the starting of your email marketing, you need to understand a few things. If the open email rate for an email campaign is around 20-25%, that means the maximum percentage of your email subscribers will be inactive.
And the majority of people on your list will not read your messages.
Sending emails that get opened by a small percentage of recipients will mark your emails as spam. Means your reach will gradually decrease.
One of the ways to reduce your costs and improve the healthiness of your list is to hardly perform a list cleanup and remove inactive subscribers from your list.
Users that registered to your list but did not open your campaigns are not useful for your business goals, and it's better to remove them.
What are all email marketing software?
Popular email marketing software is:
HubSpot Email Marketing Software
Omnisend
Pabbly Email Marketing
Constant Contact
Campaign Monitor
iContact
MailChimp
AWeber
SendinBlue
ActiveCampaign
AutoPilot
GetResponse
Ontraport
Note: Email marketing Mailchimp is a complete platform with great features, and it's the leader in email marketing software.
Click here and learn more about How to do website promotion
Conclusion
Email marketing is a thoroughly developed and well-used way of promoting a business. It is cost-effective, easily performed, and provides a great impression on your campaigns.
This is not a substitute for your other marketing activities but compliments them exceptionally well. A well-run and great email marketing campaign can increase your customer pool and build customer loyalty.
Understanding your brand frequently, with good content, reminds users of your business' value, especially if they take your input and find it to act for them.
Although email marketing originates with minimum risks and higher profitability, however, this can only be obtained through proper planning and performance attuning to higher success rates for any of your business.
Click here and learn about How to do keyword research.