If you're struggling to reach your target audience, despite social networks, email marketing is one of the most productive ways of communicating with your audience.
It's a bit different from traditional direct marketing. Email allows companies to get permission before they contact potential customers. It's not a voluntary process, it's a necessity for all kinds of online businesses.
Did you know "How email marketing works" and done correctly, it can help a business increase sales, traffic, and maximize profits?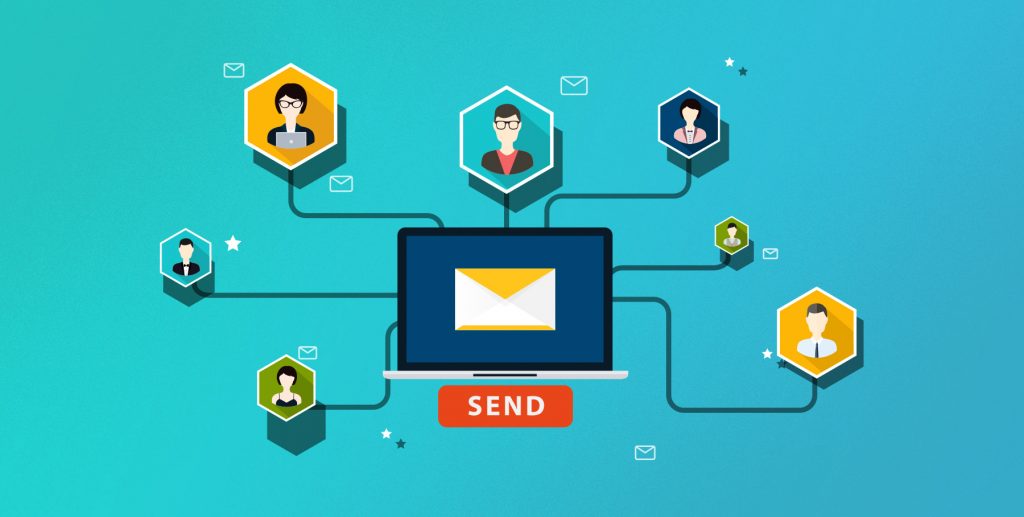 It's one of the most straightforward, least expensive marketing strategies available, and it doesn't take much time or effort to set up.
That doesn't mean it's easy. If you want your emails to convert prospects into customers, you need a sound strategy and the right tools.
If you haven't started an email campaign, now's the time to start.
In this article, you'll learn what email marketing is, how it works and why it's important for the success of any business.
What is email marketing?
How does email marketing work?
What are all email marketing software?
Why email collection required?
What is email marketing?
Email marketing is a process to communicate with your customers/audience by email. The email messages usually have commercial intent.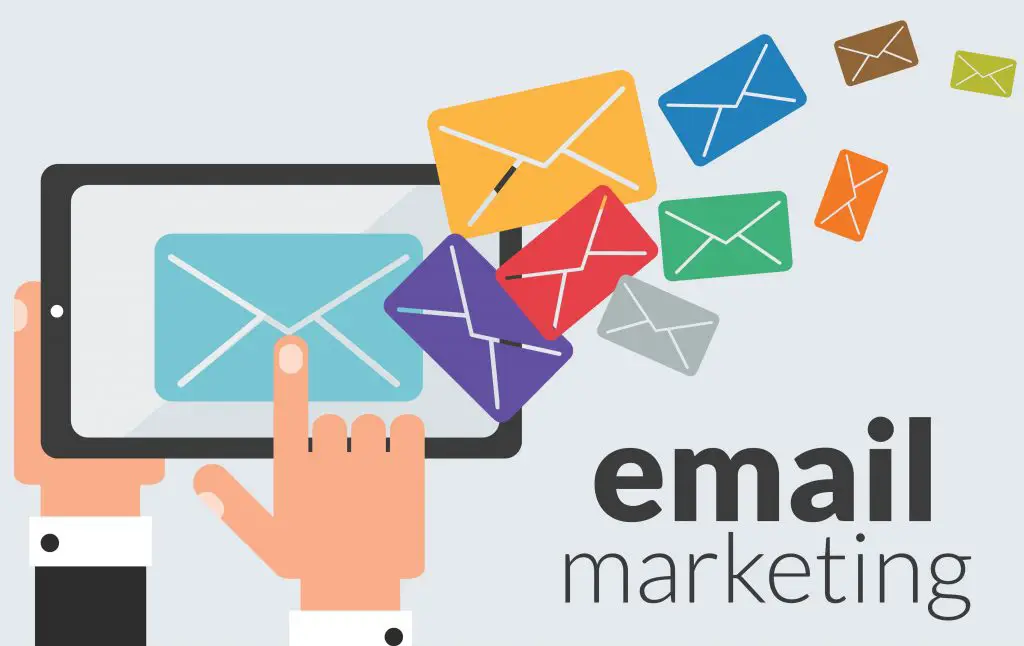 They are also used to educate and inform the customers/audience on topics of interest, such as educational information, special offers, coupons, promotions, and other engaging content.
Email marketing definition
In simple words, email marketing is the method of using email as a sales channel. The core asset of an email marketing strategy is a clean, up-to-date list of email subscribers.
An email subscriber is someone who voluntarily signed up to receive your messages, your art, and your career via email.
Click here and learn more about How to become SEO Expert
How email marketing Works?
Email marketing is not a complicated process, it's easy to process how you are connecting to your prospective customers/subscribers via email. And will help to grow your business.
Process how email marketing works effectively:
Sign up for email marketing tools
Email marketing is a process that can be automated with the help of any excellent email marketing tool. email marketing platform will help you:
To create an email list.
To add users to your email list using several methods.
To send emails to your consumer.
Provide you with reports on how many people open your emails and interact with them, how many peoples click a link in the email.
To provide you with different options to segment your customer based on specified criteria.
To automate various email marketing tasks, such as sending a welcome email to your subscribers.
To Create email funnels to redirect users to pages or products or actions you want them to take.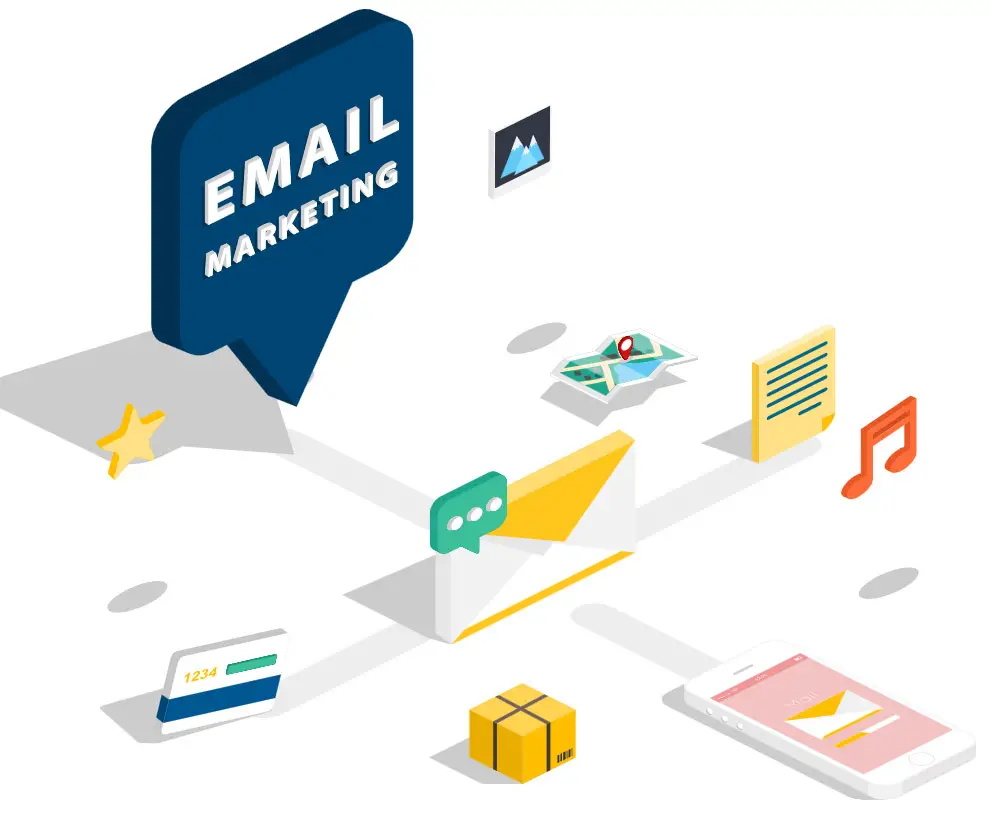 Why email marketing strategy is Important
There are a ton of email service providers out there, but we take the guesswork out and make it really easy to choose the right one for you and your goals. Since email marketing allows businesses to target specific audiences with their strategic content and messaging, it improves their chances of bringing in qualified leads.
Before running any campaigns email marketing strategy in place and will help you to:
Determine how email marketing will be used in conjunction with the other online marketing campaigns you'll be running.
Determine which email marketing platform to use and figure out your monthly costs.
Determine when to use automation and what kind of messages to send and when
Determine the strategies to use to grow your email list
Have the right reporting mechanisms in place to measure the effectiveness of your email campaigns.
How Build and grow your email list 
For working on email marketing, you need to have a BIG list of active subscribers, so the most crucial task in your strategy should be how to grow your email list.
Maintaining an email list is difficult, but with the right approach and tools, it can a valuable asset for your business.
The best ways to increase your email subscribers are:
Publish excellent content on your site: if your content is what users want, whatever technique you use, it will help you get more subscribers and your email list will grow faster.
Give them incentives: Trial offers and coupons, and other 'gifts' are great incentives to offer to users in return for their email address.
Make it easy to subscribe: Having the position of your signup buttons in places that users can easily spot on both mobile and desktop.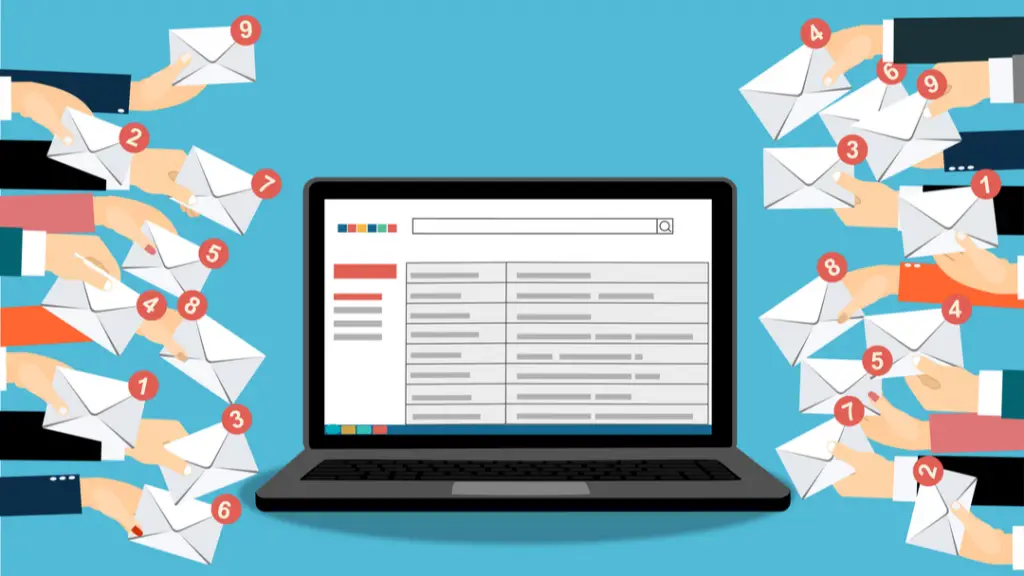 Will make a difference to the number of people that can sign up for your email.
Setup automation tasks
One of the most significant benefits of email marketing is that it's a method that can be entirely automated.
When we refer to email marketing automation, we mean sending targeted emails to users based on the procedures they take when they receive your emails or the activity they perform on your site.
The most frequent email automation tasks are:
Welcome emails: Sending a welcome email to subscribers as soon as they subscribe to your list
Email campaigns: Sending a series of emails on a daily or weekly or monthly basis.
Abandon cart emails: Sending emails to website visitors who added the product to their shopping cart but did not checkout.
Cross-selling / Upselling: Recommend products to customers based on their shopping history.
Always 'clean up' your email lists
At the starting of your email marketing, you need to understand a few things. If the open email rate for an email campaign is around 20-25%, that means the maximum percentage of your email subscribers will be inactive.
And the majority of people on your list will not read your messages.
Sending emails that get opened by a small percentage of recipients will mark your emails as spam. Means your reach will gradually decrease.
One of the ways to reduce your costs and improve the healthiness of your list is to hardly perform a list cleanup and remove inactive subscribers from your list.
Users that registered to your list but did not open your campaigns are not useful for your business goals, and it's better to remove them.
What are all email marketing software?
Here is the top list of popular email marketing software:
Sendinblue offers a complete suite of all-in-one marketing platforms, including CRM, marketing automation, transactional email, SMS, landing pages, and Facebook ads.
It is a complete sales and marketing toolbox with all the features you need to create powerful campaigns that resonate with your audience. And you can easily manage all your email marketing campaigns through one dashboard.
Sendinblue is the best email marketing service on the market, and it's free! You can send up to 300 emails a day without any restrictions. Send beautiful newsletters with premade templates that are easy for anyone to use – simply drag and drop your content into position. Try out this amazing tool today!
Grow your email list and strengthen customer relationships with Sendinblue. This company gives you all the tools you need to build a customized signup form, send time-sensitive emails through their SMTP server at no charge (even for testing), and maintain those connections by sending transactional emails in bulk when needed.
They have the email marketing knowledge you need to succeed! From an excellent customer service team, templates for your emails and SMS messages, as well as a free plan that includes everything in their arsenal of services – this is one company worth checking out if you're looking to get started with email or text-based campaigns.
2. Mailchimp
Mailchimp is an innovative company that has been instrumental in helping brands and create visually appealing emails for their customers.
The Email Creator was designed with one goal in mind: to make the email creation process easy, fast, and tailored for each user. With a set of basic templates that can be customized according to branding needs, as well as limited automation based on audience actions such as past likes or dislikes, this is an excellent tool for anyone who wants their emails created quickly!
Mailchimp is an email marketing service that has a free plan. This plan allows for up to 2,000 contacts. It offers basic segmentation capabilities such as audience dashboard and one-click automation while limiting you to advanced analytics, demographics, or behavior-based automation.
3. HubSpot Email Marketing Tool
HubSpot is more than just an email tool. It's a complete growth platform that helps you grow and scale your business. 
HubSpot provides tools to help with everything from marketing, sales, customer service, web analytics – all the way up through finance and HR management!
HubSpot's email software is a drag and drop builder that lets users choose from pre-made, goal-based templates. Users can edit the template as they wish to create their own unique arrangement of content for any occasion!
With the free plan, you can send up to 2,000 emails per month, no matter how many subscribers. You even get previews before sending, so your content is always on point and meets expectations!
Once your emails are sent, and now you can measure the success of your campaign with a simple dashboard that displays charts to optimize email marketing strategies. The click maps will show where people clicked on in each email so that they become more aware of what their audience is looking for.
With HubSpot, you can easily manage all your different marketing campaigns with one platform. A free plan gives access to their CRM and email tools so that every interaction is logged in a central database for easy reference to grow your business.
4. Sender
The sender is a new start-up company that provides businesses with an easy way to connect and communicate with their customers. It has been noted as the only email marketing platform on the market which offers four different packages for its prices: Starter Pack, Basic Package, Professional Package, and Enterprise package; each one providing more features than previous ones in order of cost.
However, this platform still provides all the basics you need to get started with a simple and effective email marketing campaign at competitive pricing.
The free plan is a great deal for small businesses. 2,500 subscribers and 15,000 emails per month are more than enough to start with! You also get all the features included at no extra cost.
With the free plan, you are given a certain amount of subscribers to reach, but with a paid plan, you can boost your account to reach more subscribers.
This email marketing service offers you much more than a simple drip campaign and segmentation. If your company is looking to create complex workflows or is a small business with tight budget constraints, this will be an excellent fit for both team leaders and digital marketers.
5. Omnisend
Omnisend is a software company that specializes in helping businesses manage their marketing campaigns. They offer free templates for those just getting started with email and SMS, as well as small business plans tailored to meet the needs of new marketers.
The plan allows you to send up to 15,000 emails a month which is much more than most free email marketing programs. Fortunately for us, though, there are some limitations with this option that might not be so well-liked by potential customers.
The free tier of Omnisend only allows you to create one email campaign and set up a signup form. This is great for beginners who are just getting their feet wet, but it's not an option if you're looking for sophisticated segmentation or automation features.
The push notification and reporting features are so basic that they're basically useless. Additionally, you are not able to manage your subscribers on other marketing channels with this platform which is a significant downside for those wanting to specialize in multi-channel campaigns.
Benchmark is a great, easy-to-use email marketing tool for small businesses that want to get their business going without the expense of other more advanced tools. Benchmark offers features like segmentation and personalization on its free plan.
The ability to have unlimited contacts and send up to 250 emails a month is not all that Mailchimp has in store for its users. The platform also offers essential support along with some intuitive automation tools, which are both excellent features of the email marketing software.
The free plan at Benchmark is quite limited, but if you're looking for a very easy-to-use platform and have an exceptionally small list of subscribers, Benchmark could be the perfect match for you.
7. SendPulse
SendPulse is an email marketing solution that can also be used to create multi-channel campaigns. They use the latest technology to connect channels and engage customers.
The free plan is perfect for small businesses that only need to send up to 15,000 emails each month but also want access to all the features of a paid account. With this option, you can communicate with your subscribers without any limits on size or frequency.
The Basic Plan: For those looking for simplicity and affordability, we've created our basic email marketing campaign tool, which has many popular features, including unlimited messages as well as design options like HTML templates that are easy-to-use – even if you don't. Have an eye for aesthetics!
SendPulse's pricing model is determined by how many subscribers you have and the number of emails that you need to send each month. The website gives a simple way for people with different needs or budgets to find what they are looking for when it comes to sending out newsletters and other forms of electronic communication.
SendPulse has an easy-to-use billing system which makes sense because their message does not change depending on whether your business sends three messages per day or thirty messages every hour!
8. Mailjet
Mailjet's goal is to help businesses send attractive, eye-catching emails to their subscribers as well as create an effective marketing campaign. Like many other free email marketing tools listed here, it offers a user-friendly interface that lets you design your own messages quickly with just a few clicks and drag-and-drop.
The free plan is truly great for those who want to start a newsletter with no restrictions. You can send as many emails and have an unlimited amount of subscribers! However, you are limited on the number that will get your messages. The advanced editor allows you to track which email performs best in order to adjust future newsletters accordingly.
The plan doesn't include audience segmentation capabilities, A/B testing opportunities, or automation features. The only way to experience those is with the Premium and Enterprise plans.
9. Moosend 
Moosend is the only marketing platform you need. The email service doesn't just provide a way to get more people on your list, but it also helps to create landing pages and e-commerce so that all of your campaigns are seamless and beautiful!
With the free plan, you can reach 1,000 subscribers and send emails to them at will throughout a month. This is just one of many features which are available for your business with this plan – there are also templates designed especially for signup forms, so it'll be more accessible than ever before!
One of the best features Moosend offers is its marketing efforts. With a free plan, you t have access to some of these features like landing pages and transactional emails, but it's possible for your business or organization to take advantage with an upgrade.
10. MailerLite
MailerLite takes the hassle out of email marketing with an easy-to-use and affordable service. Basic campaigns can be set up in minutes, or you could use one of their automation features to send your customers targeted offers based on previous purchases, for example.
The free plan lets you store up to 1,000 contacts and send up to 12,000 emails a month. It's the best for small businesses on tight budgets!
A free plan is an excellent option for companies with less than 100 subscribers. It includes all the features of paid plans (depending on how many you have) but doesn't include personal branding options or advanced capabilities. It could be perfect if your company just needs an email service provider to send newsletters and little else.
Note: Email marketing Mailchimp is a complete platform with great features, and it's the leader in email marketing software.
Click here and learn more about How to do website promotion
FAQs:
1.Does Email Marketing Works?
According to a study conducted by DM Pathshala, email marketing is 40 times more effective than social media. The same research also shows that the shopping process is 3 times faster than on social media. According to one website, 92% of internet users have at least one email account and open once a day and uses your Email.
2.Can I send emails to my customers?
Yes! You can send emails to your customers, but you are allowed to send marketing emails to individual customers only if they have given you permission. Email or text messages should clearly indicate who you are. And what you're selling.
3.Is Email is the Most Powerful Marketing Tool?
Email marketing is still the most powerful marketing tool to take your business to the next level. The key to running a successful business is attracting customers and customers to do business with you.
4.How can I Create a Great Email Campaign?
Find out what your audience wants. Send surveys and encourage answers by asking your list directly what they like most about your brand. Then, create content that will engage your audience and keep them looking forward to your following Email.
5.How can I increase my subscriber list?
The best way to grow an email subscriber list is to offer your audience an incentive in return for signing up to receive your emails. You can put this offer on your site, on your social media pages, on the landing pages you create to excite people – just speak your mind, and your leads will automatically select themselves as eligible.
Conclusion:
Email marketing is a thoroughly developed and well-used way of promoting a business. It is cost-effective, easily performed, and provides a great impression on your campaigns.
This is not a substitute for your other marketing activities but compliments them exceptionally well. A well-run and great email marketing campaign can increase your customer pool and build customer loyalty.
Understanding your brand frequently, with good content, reminds users of your business' value, especially if they take your input and find it to act for them.
Although email marketing originates with minimum risks and higher profitability, however, this can only be obtained through proper planning and performance attuning to higher success rates for any of your business.
Click here and learn about How to do keyword research.