Over a two-week testing period, I am Providing Hostinger Review with Plans Pricing, and benefits. It's a great option for new websites that want a quality hosting service at an affordable price Hostinger proved itself a reliable web hosting service.
It can be challenging to find a reliable web hosting provider. Your decision will define where your brand exists online for years to come, among the various possibilities available. Your website will do well with Hostinger as its host because of its exceptional usability and affordable access to premium features. However, some of the capabilities you would anticipate from a premium web host, such as dedicated servers and phone assistance, are not included in Hostinger's plans.
Since its first launch as a free website hosting service more than 15 years ago, Hostinger has advanced significantly. It is currently one of the greatest web hosting companies available, providing website owners with reasonable plans, high-quality hosting, and other advantages. You may use our in-depth evaluation to decide if Hostinger is the correct choice for you, whether you're launching a brand-new website from the beginning or shifting providers.
Hostinger Review on Pricing and Plans
One of the least expensive web hosts available right now is Hostinger. Hostinger has established a solid reputation by providing the most affordable rates in the sector. However, that doesn't imply that their services are subpar. They are used by countless businesses worldwide. They offer shared hosting services, cloud hosting, virtual private server hosting, and WordPress hosting. Here, I examine, describe, and show you how to save money using Hostinger's pricing options.
Web hosting services from Hostinger are available in 6 different categories.
Shared site hosting: Starting at $2.99 monthly.
WordPress hosting: $2.15 to $14.95 monthly.
VPS hosting: $3.95 to $29.95 monthly.
Cloud hosting costs: $7.45 to $37 monthly.
Hosting for Windows VPS: $26 – $250 monthly.
Hosting for Minecraft costs: $8.95 to $29.95 monthly.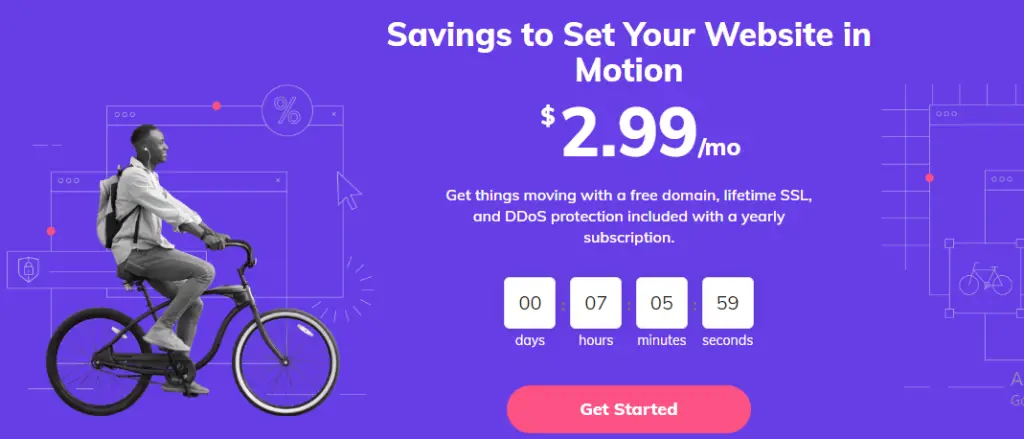 Benefits and Drawbacks of Hostinger
There are benefits and drawbacks to using Hostinger to host your website, just as with any other product on the market. For you to make an informed decision about whether Hostinger is the ideal option for you, we would like to highlight some crucial aspects that favor Hostinger as well as some potential drawbacks.
Read Also Benefits of Bluehost hosting, Benefit of NameCheap hosting
Benefits:
Fast page loads: It's no secret that your site's load time is crucial. Many users won't wait more than a few seconds for a website to load. Visitors won't stay on your website if they wait for content to load.
We appreciate Hostinger's quick hosting speeds because of this. And we evaluated them on shared hosting, VPS hosting, and WordPress hosting, so we're not simply relying on what they claim to be in their website copy. We ran a test site via FreshPing for a full month for each hosting option. It performs better than practically every other web host we have evaluated in these areas and is exceptionally quick. The average load time for Hostinger's VPS and WordPress hosting was 470 milliseconds, and all load times increased by well over a second.
Great value: Hostinger plans offer quick and great site speeds and have some of the most reasonable prices available.
With prices starting at $1.99 and $3.49 per month, WordPress and VPS hosting doesn't require much more financial commitment. For a single site, shared hosting begins at $1.99 per month. Plans to accommodate multiple sites or share more resources begin at $2.99 per month.
Money-Back Guarantee: Unhappy with the Hostinger product you bought? No issue. You have 30 days to check it out and obtain a refund if your experience falls short of your expectations. Keep in mind that the only things excluded from the 30-day money-back promise are redemption costs, website domain renewals, and personal privacy, so keep that in mind.
Your hosting, domain transfers, and SSL certificates can all be refunded if necessary within 30 days of your purchase, though.
Free domain: Although you can purchase your domain and host from separate businesses, it's good to be able to accomplish everything in one location. You need a domain to use your hosting. Even better is when you receive a free domain. Anyone who selects one of Hostinger's web hosting plans above the tier for individual sites has the option to do so.
Simple to Get started: Hostinger's ease of use, particularly after all the necessary software has been installed, is one of the key characteristics that helped it rank so well on our list. You don't need to take a course to use this hosting service because of its user-friendly dashboard, guided installation, and clear user interface, which makes it simpler for beginners.
Hostinger is straightforward but doesn't skimp on strong features or trustworthy servers.
Once you've purchased a hosting plan and begun creating the website itself, ease of use continues.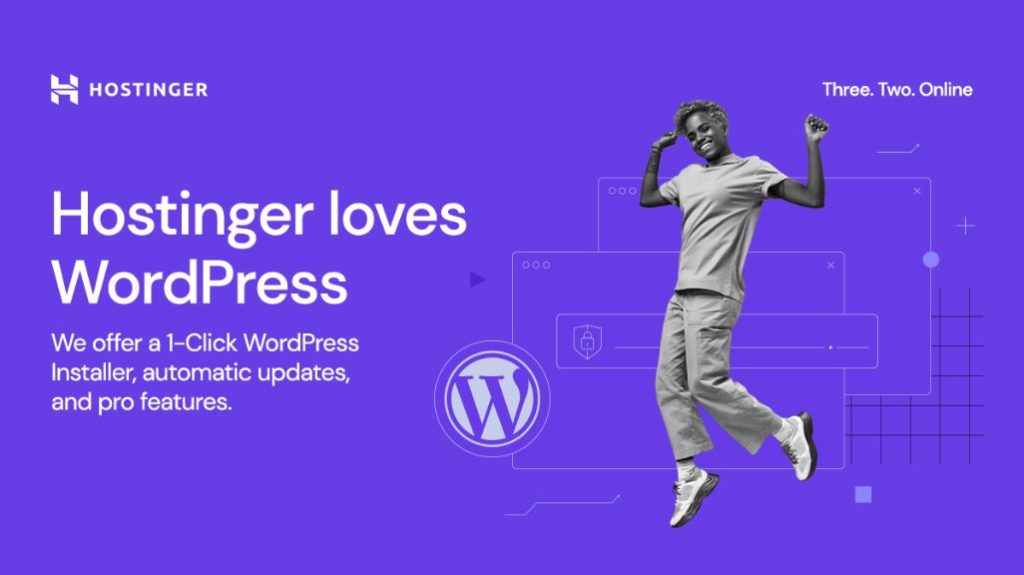 Drawbacks:
Limited phone support: Sometimes, you need to speak with a live person on the phone to solve a problem, but Hostinger does not provide that service. Only live chat is available for customer service, which is great but isn't a substitute for a phone call, which will probably involve you in some frustrating situations.
Smart uptime for WordPress and shared hosting: The web hosting quality coin has two sides: speed and availability. Speed refers to how quickly your users can access your sites, whereas availability measures server dependability. A hosting server may fall offline for several reasons, such as unanticipated issues or planned maintenance.
Lack of Specifications in Budget Plans: Even though they may not be relevant to everyone, some useful features we have seen in comparable plans from rival companies are absent from Hostinger's entry-level plans. The most noticeable instance is their lack of a content delivery network (CDN) or automatic daily backups in their two more affordable WordPress hosting plans (Individual and Starter).
Make sure you are knowledgeable about every component of the hosting plan you are thinking about. You might have to buy a higher tier to ensure you have all the necessary options and tools.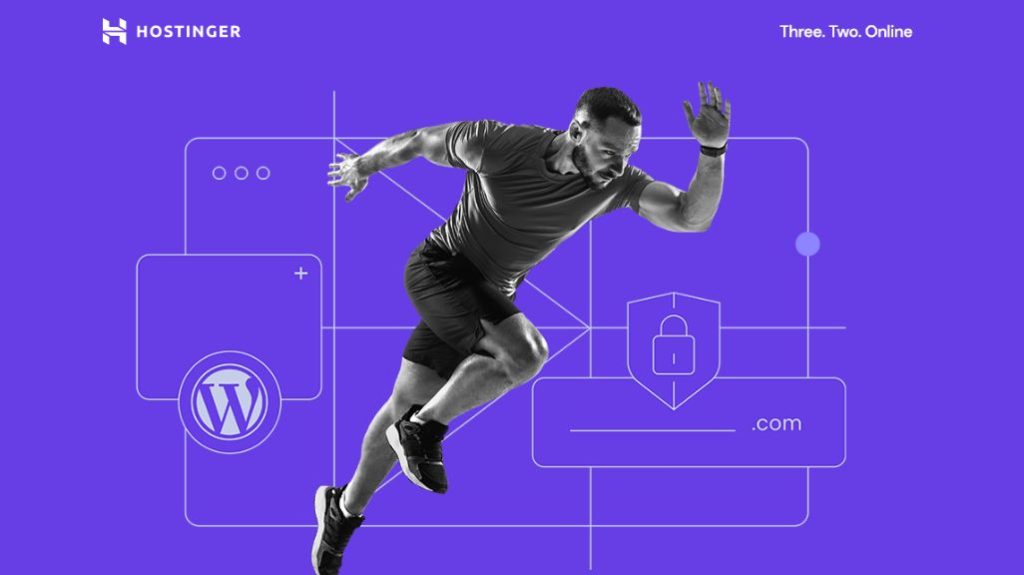 Pros and Cons of Hostinger Review
Pros of Hostinger
Hostinger is really FAST
99.9% uptime guarantee
Faster loading with a cache manager
Awesome benefits that increase speed
Excellent custom dashboard
Responsive support (they're fun too!)
Free Domain
Unlimited features
Great introductory price
They own the Zyro website builder
Cons of Hostinger
No daily backup
No free SSL Yay! Let's Encrypt is available now
No Traditional cPanel. Most hosting services use a traditional control panel, like cPanel.
Nonstandard Payment Terms. Hostinger's Refund Policy reveals a few exceptions to their money-back guarantee.
Limited Cheapest Plan.
Conclusion
Hostinger is a great choice for sites with more traffic that want to scale without changing providers. It is a great choice for newly launched websites looking for reliable hosting at an affordable price. We can confidently recommend Hostinger for various use cases.