HostGator has developed to rank among the biggest hosting providers worldwide just a few years after its founding in 2002. Their fantastic shared hosting plans, dependable web hosting, and first-rate customer support are to thank for the enormous success.
It currently hosts more than 10 million domains and has its corporate headquarters in Houston, Texas. They have more than 850 workers who work 24/7 to service companies of all sizes.
It is a division of Endurance International Group and serves a sizable international customer base by providing a broad range of web hosting options.
HostGator Review: Good and Bad Things
HostGator plan comes with some Good and Bad:
Good Things:
Migration of Website: HostGator will assist you in transferring an existing site if this is not your first website.
After you join up, you have 30 days to get in touch with them and request their assistance moving your files, databases, website scripts, and even the domain name.
Complete migration of cPanel is part of this. Therefore, you are covered if you have many installations (such as subdomains for a large site).
Every shared hosting package offered by HostGator includes one site migration (or cPanel). Other plans, including resellers, have greater access (up to 30). Compared to some hosts, one free site transfer is not much. Yet it's still preferable to doing nothing.
Security: A free SSL certificate from HostGator safeguards the domains of your websites and encrypts traffic between the server and your website visitors.
Additionally, they provide a few extra security options, like the option to add SiteLock monitoring to your website. Every day, this service searches for potential site breaches or hackers and tells you as soon as it discovers any. The only drawback is that SiteLock will set you back a little extra money each month, $5.99.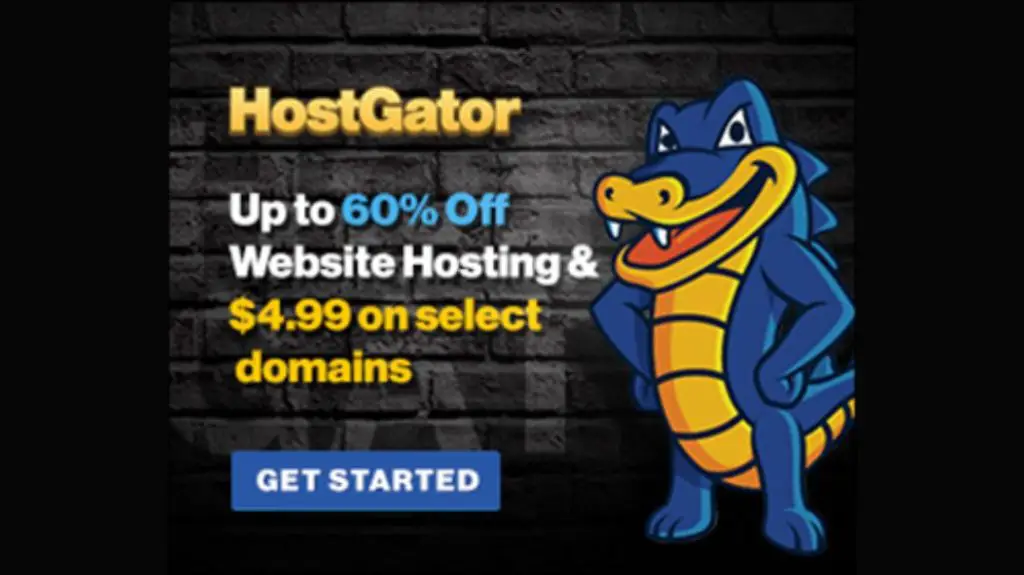 Bandwidth and Storage: All hosting packages from HostGator include limitless bandwidth and storage.
What does that mean?
It generally means that you have unlimited bandwidth and storage. However, it must be as much as the hosting provider can get it. To find out more about the limitations, it's a good idea to review HostGator's terms of service.
Cashback Guarantee: HostGator is so confident in its products and services that they increase the standard 30-day industry return period to 45 days.
This implies that you can use them for more than a month before returning them for a refund if there are issues.
The shared, reseller and VPS hosting packages are all covered by this 45-day money-back guarantee.
The only caveat is that this is not covered by HostGator's dedicated servers, administrative costs, and fees for installing customized software. After reviewing numerous terms of service contracts, we discovered that these cautions are frequently used in the hosting sector.
Easy to Use: HostGator is designed for new bloggers or web admins.
To assist you in navigating the complex world of DNS and data centers, their website is replete with tutorials, walkthroughs, and other resources.
For beginners who wish to set up a site without the trouble of hiring people to design, develop, and manage everything, they also provide additional options.
One of the most excellent website builders we've reviewed is HostGator. You need to purchase one account to meet your needs, including free hosting and a domain.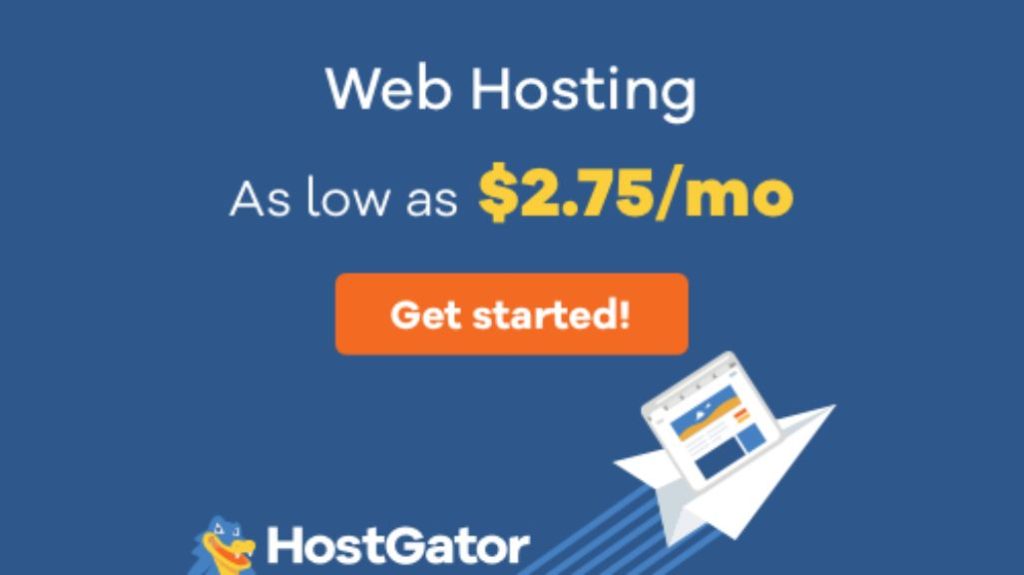 Customer Support: HostGator offers database, phone, email, and live chat support, similar to other well-known providers such as SiteGround and Dreamhost.
We tried out their live chat feature.
We were connected with a customer service agent within two minutes of posing a straightforward query about its shared hosting packages. The responses were prompt and knowledgeable.
Uptime: Over the last six months, HostGator has recorded an industry-below-average uptime of 99.85% with over six hours of downtime.
A further benefit is their uptime guarantee, which states that you will receive a month's credit on your account if they fall below 99.90%.

This warranty does not apply to scheduled maintenance or unforeseen hacks. You must, however, get in touch with them and ask for a refund by sending a support request to their billing division within 30 days.
Website loading speed: Our website has been up and running on HostGator's servers without any problems for the past six months.
The average page load time from HostGator was 688 milliseconds.
In addition, HostGator has constantly sped up the time it takes for pages to load. Our website used to take a while to load, not too long ago.
Bad Things:
Expensive Monthly package: Annual plans have substantially lower prices than monthly ones. Because HostGator offers a 45-day money-back guarantee, you can take advantage of their lower costs by selecting annual plans.
Upselling aggressively: You can see extra services like automatic backups and cutting-edge features. If you are not immediately in need of them, ensure they are unchecked. If you need them later, you can always add them.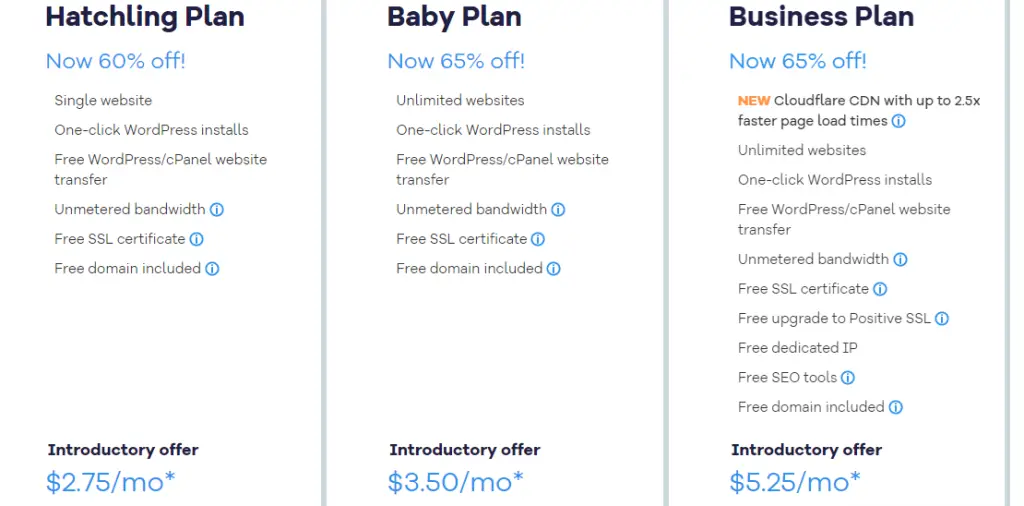 Pricing and plans of HostGator
I am starting with the lowest Hatchling package offered by HostGator.
The incubation plan has a monthly minimum of $2.75. However, at this price, you can only join up with them for three years. The cost will be $6.95 a month following the initial registration period.
You can also choose an annual plan for $3.95 per month (renewable to $8.95 per month) if you don't want to commit to that long of a commitment. A six-month or one-month subscription is also possible, but in those cases, the cost would be $10.95 per month (same renewal price).
The Hatchling plan from HostGator includes the following:
One website.
Unlimited bandwidth and storage.
Free domain name.
Free SSL certificate for an entire year.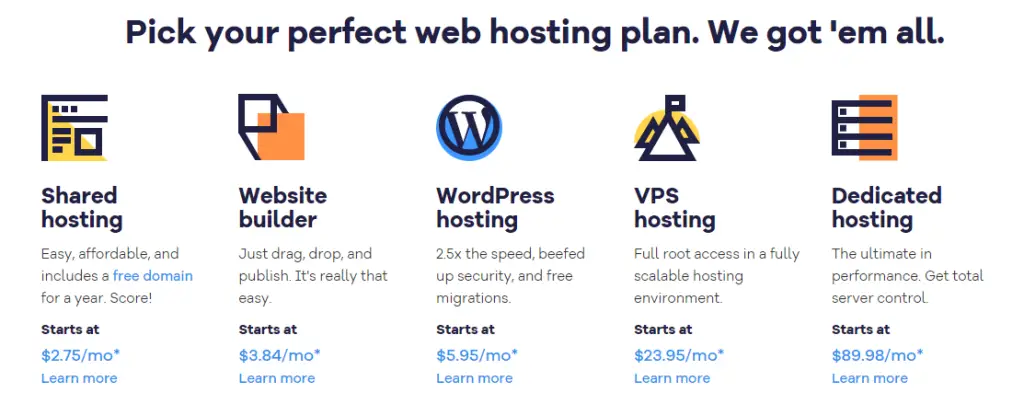 Conclusion
HostGator offers a selection of hosting packages to accommodate various demands and budgets. They offer all the user-friendly tools required to develop a website.
More than 2 million clients already have faith in HostGator. You can find all the resources you need to advance your website, regardless of your degree of Internet expertise or whether this is your first time building a website.
Are you prepared to begin using HostGator? To select your HostGator plan right now, click here.