The goal of most bloggers and site owners is the same:
Search engines will rank you higher.
Since it was introduced to the world of SEO, one web metric has grown in importance exponentially.
That web metric is Domain Authority (DA)
Domain Authority might be familiar to you. You should read: What Is Domain Authority (DA)? Beginner's Guide.
According to Moz, Domain Authority measures how well a website will rank on Google and other search engines (ranging from 0-100).
A website with a high DA score will likely rank higher in Search Engine Result Pages (SERPs).
Would you like to know how to increase the DA of your website?
This post will share 4 realistic methods for increasing your website's Domain Authority. But before we examine these 4 methods in more detail, let me first explain why increasing your website's DA is essential.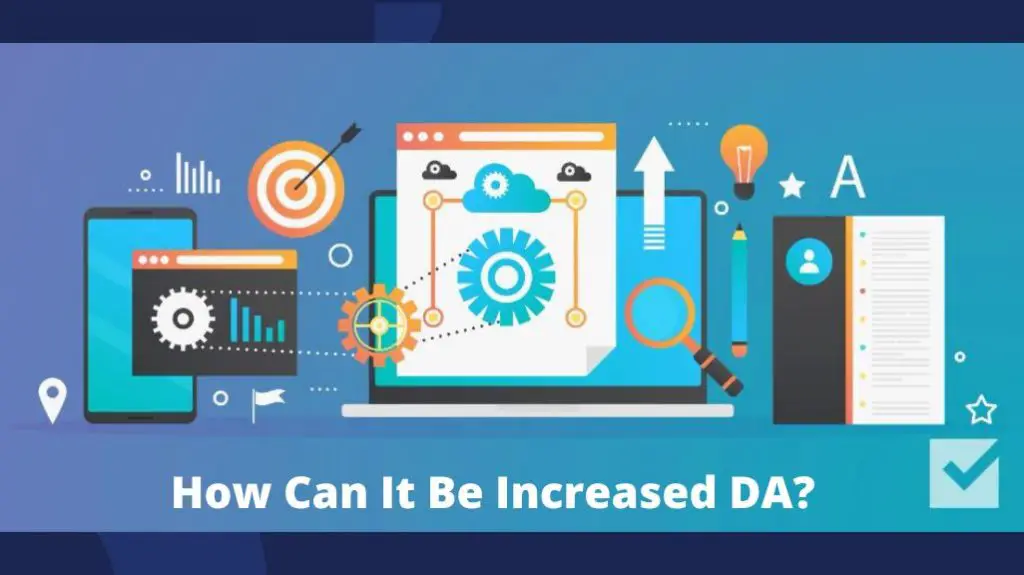 What are the benefits of increasing your website's Domain Authority?
Your website's chances of ranking higher on Google and other search engines will increase if you increase your Domain Authority. A website with a low DA may rank lower than a website with a high DA and less engaging content.
Over 40 signals are considered when calculating Domain Authority.
High DA websites rank higher on search engines.
More traffic -> high search engine rankings -> high Domain Authority.
It takes time for Domain Authority to increase.
What You Can Do To Increase Your Website's Domain Authority
Domain Authority cannot be bought or stolen from another high Domain Authority site. A great strategy, thousands of great pieces of content, and patience are required to boost your DA score.
You can quickly raise your DA to 30 or 40 if it is around 10 or 15. Growing your DA score above 50 is much more complicated and takes much longer.
Let's look at the 4 steps that will help you improve your DA score.
Quality content should be published.
To achieve a good DA score, you must write quality content. Content that is unique and approachable is valued everywhere. A great strategy is essential for writing quality content.
Writing a unique and relevant piece doesn't matter how long it is.
Keep these things in mind:
Don't copy and paste someone else's work into your post.
Instead of using the same word over and over again, use synonyms.
Don't stray off topic and discuss things that are unrelated to your main point.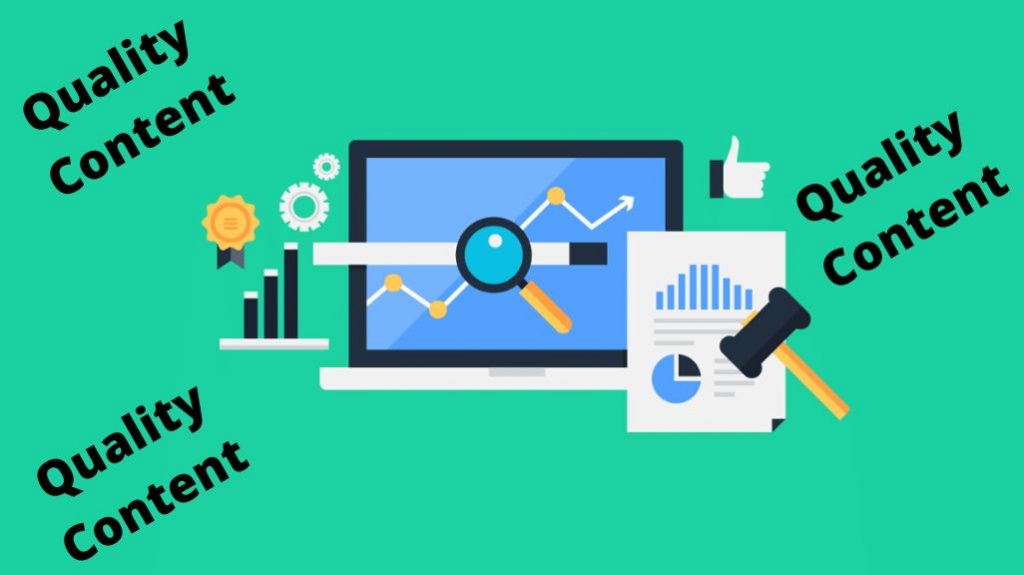 SEO on-page
Another method of optimization is on-page SEO. Move your DA from low to high. It is essential.
This includes page titles, keyword placement, and keyword density.
The following checklist will assist you in maintaining your On-Page Optimization:
Keep keyword density between 0.5 and 1.5% to avoid keyword stuffing.
Highlight main points with heading tags (H1, H2, H3, etc.).
Choose a targeted keyword for your blog posts. If possible, use your focus keyword once in the first paragraph of your post. Long-tail keywords are easier to rank because they are more specific.
Use an SEO-friendly permalink structure that includes your focus keyword.
Fill out the meta description. Make sure it's filled out. You should include your focus keyword in your meta description.
The importance of internal linking
Internal linking reduces bounce rates (increasing the average time a visitor spends on your site).
Your current post will be more informative and captivating if you link to your older posts.
However, there's a catch:
It would help if you only linked to old posts like the one you are writing now.
Link juice and Page Authority (PA) is spread throughout your website through internal linking. This will make it easier for search engine bots to crawl your site's content. The interlinking of your website will make it easier for users and search engines to navigate.
Create high-quality links for your website
Getting high-quality links for your site won't be easy, but it will be worth it.
Bloggers and web admins often make mistakes here. In the end, they end up making low-quality links that don't add any value to their site, reducing their Google ranking.
Here's where they go wrong: They practice rubbish methods.
For example, they generate links on sites such as Fiverr and other areas that guarantee backlinks within a few minutes. I wouldn't say I like these links.
Your content should be shared on social networking sites- Most social media sites have a high Domain Authority. Your blog posts reach a new audience when you share them on social media sites like Facebook and Twitter. If your content is good and gets more shares, then it will go viral quickly.
Bad links should be disavowed.
Google's ranking is affected by bad links, so removing them regularly is essential. Removing toxic and spammy links is as important as gaining quality links.
Keep your link profile clean. Without disavowing the bad links that are harming your site, you may lose your position in SERPs. Many bloggers don't focus on this critical fix that needs to be done continuously.
As a high Domain Authority score requires a good link profile, bad links directly impact your score.
Let Your Domain Age With Patience
You can increase your site's ranking and DA score by increasing the Domain's age. If your site has been active for 3 or 4 years and is still active, you have been there for a long time. Your site is probably not spamming if you have been publishing quality content.
"Old websites are more likely to rank higher in Google search results."
If your site is one or two months old, you shouldn't worry about your DA score or keyword ranking. If you keep publishing quality content on your site, your DA will improve.
The frequency of publishing should be increased
Increase the frequency of publishing
You will need to increase your publishing frequency to keep your blog updated.
What is the best frequency for blogging?
Posting regularly is not easy. You will be able to improve your Domain Authority if you do.
There is a lack of consistency among most bloggers. That's why their DA fluctuates.
If you post regularly, your Domain Authority will increase, but if you don't, it may decrease.
Regular posting has the following benefits:
Higher traffic, higher revenue, and higher page rank.
There is a lot of quality content to link to.
Improves writing skills.
You can always share something new with your readers.
Builds trust among visitors.
Conversions and sales are increased.
Content marketing improves DA and SEO
Content and optimization go hand in hand when it comes to improving DA. Increasing your DA without enhancing your site's overall SEO is impossible. Make a plan and follow it.
Content should be your primary focus. The key to your online business is content marketing. No matter how well you optimize a creepy site with stupid content, it will never rank high.
Hosting Plan offer 2022: