If you are passionate about the latest technologies and love to experiment with the latest trends and business, a digital marketing career is the best one for you.
With no specific qualifications required, the knowledge and the nuggets can take you to a high place in your career.
If you have time, learn the digital marketing course by yourself using free online materials. However, if you are a person who is running short of time, need to learn the cream of the whole show in a shorter period of time, you need to hire a digital marketing mentor who can be with you in your digital marketing learning and implementation phase.
As with any other profession, there are various roles available within this field that offer different benefits and responsibilities depending on what suits your interests best.
What Is Digital Marketing?
Digital marketing is a broad concept that encompasses all aspects of online advertising. It includes the use of digital technology to market products and services, with different specific strategies for various companies depending on their target markets.
Websites, email, and social media are the most utilized digital channels for businesses. These different methods allow businesses to use any type of marketing they choose in order to interact with current or prospective consumers.
The weapons in digital marketing are websites, search engine optimization (SEO), and paid advertising. Social media is an essential tool that you should not neglect as it has been proven to have the most success concerning customer engagement. Still, mobile marketing can be another good route because of its basic interactivity. You may also want email campaigns for your business.
Scope In Digital Marketing Career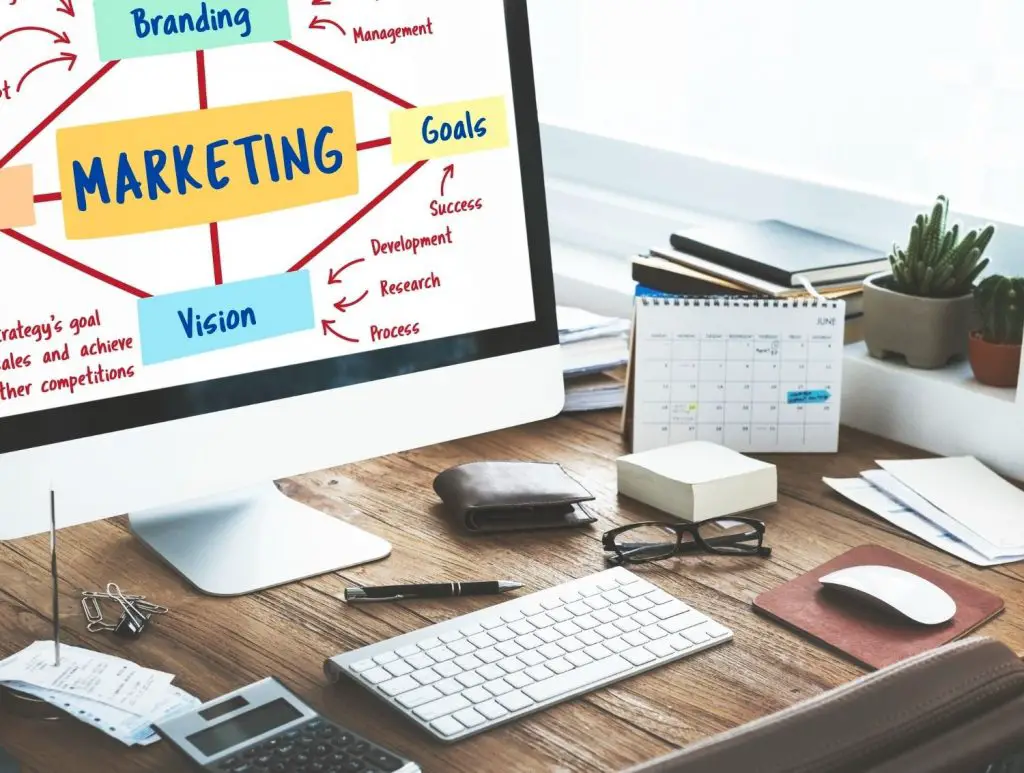 Are you considering a career in digital marketing? It's a great choice! I can tell you this without hesitation. Digital marketing is a field that has something for everyone. Those who love coding can easily become web developers, as this type of work will never go out of style. That's not all – AI now helps in Interactive Technology and even with content creation!
There are many different jobs available in a digital marketing career; from graphics designer to data analytics, you'll find one that suits your skillset perfectly. In addition to the traditional positions like graphic designer or Content writer, more opportunities emerge every day, such as social media manager or user experience analyst. "
How To Start A Career In Digital Marketing?
Digital marketing is a great career choice for those who have the aptitude and patience to work hard.
To start a career in Digital Marketing is very easy. You don't need any special degree to get into it but. If you have a degree or a skill in web development, marketing management, designing, and Content writing, you already have a few skills that can be used in digital marketing. 
Having one of these will make your competition easier. It's because, with an accredited certification in this area, employers know that they are getting someone who is qualified and skilled for what their company needs without wasting time interviewing people with no experience or skill set at all!
Also, create your presence on social media platforms like Facebook, Linked In, Instagram, or other social media pages. You should choose a skill set that is appropriate for your profile so that you can effectively display your skills. Don't forget to advertise yourself. You can join Facebook groups of similar interests or start your blog on Medium.
What Skills need In Digital Marketing Career?
In this digital world, people are always looking for new ways to market their products because of social media platforms such as Instagram and Facebook. For those who are more technically minded and Skilled, there's still plenty of demand and high earning potential for those who specialized in technologies like SEO and SEM. 
These things can be at the base of what drives profits in any business so it is a great field to get into if you're looking for something financially rewarding as well as intellectually stimulating. It's easier than ever to get your foot in the door with one of these creative careers.
Digital Marketing Skills to boost up your career
Video Production & Marketing 
Paid Media 
Content Marketing
Social Media Marketing
Data Analytics
Search-Engine-Optimization (SEO)
Content Writing
Pay-Per-Click (PPC)
Graphic designing
As a beginner, you don't need to master all the digital marketing skills listed above. Taking up 3-4 of these will give you the boost to start a career in digital marketing.
Benefits Of Career In Digital Marketing 
Being a Digital Marketer doesn't mean you are restricted to one kind of work. You can explore and learn several types of work within digital marketing. There are many different kinds of jobs available within this industry! For example, SEO experts, Social Media Marketing experts, Email Marketer, Affiliate Marketer, Graphics Designer, Content Writer, etc. 
With the proper training and courses in Digital Marketing, you might increase your knowledge of Digital Marketing. It has limitless potential in this industry, and there are endless opportunities to build your career in digital Marketing you may never have imagined before.
Some Benefits of a digital marketing career are listed below:
#1. No Special Degree Required
If you want to learn digital marketing forget about your degree. Your academic background holds little or no importance in this field that is growing at an unprecedented rate, so it's time for a change!
#2. High-Paying Job Opportunity
The supply of digital marketers is low, and the demand for them remains high. Digital marketing programs are at a premium because companies need as much help with their branding campaigns as possible!
When you apply for a job, ask about their remuneration package so your salary expectations align with theirs.
#3. The fastest-growing industry
The digital marketing industry has been experiencing a boom in growth due to the many benefits of this ever-changing field.
The companies are making a conscious effort to build their social media presence as well. As they continued to grow, it helped businesses thrive and re-establish themselves even during difficult times, which led them to see higher rates than before.
#4. Opportunity for Entrepreneurship
If you're thinking about starting your own business and becoming an entrepreneur, digital learning marketing will definitely be beneficial for you. 
You can either start a company that focuses on helping businesses with their digital marketing or promote your own brand as a solo entrepreneur and specializes in these skills.
And it has been proven to be the most cost-effective way to generate revenue by targeting the right audience with highly personalized and relevant messages. You can also track your progress and deduce better strategies with analytical tools that are at hand.
#5. Freelance Career Opportunity
Digital marketing freelancing is an excellent opportunity for digital marketers to start their own business and work from the comfort of home. You just need a laptop and an Internet connection. You can build your skills, learn more about clients' needs, increase your networking circle and even enjoy an occasional cup of coffee.
#6. Better Job Security
If you wish to get better job security, now is the perfect time to equip yourself with digital marketing skills. Digital marketers will only become more in demand as new technologies are created and implemented into social media platforms.
FAQ
Is digital marketing a good career?

A career in digital marketing is a great choice. Digital advertising is becoming a bigger part of marketing budgets than traditional advertising.
What is the salary of digital marketing?
The average salary for a Digital Marketing beginner level / fresher can expect to earn about Rs 3.0 Lacs to 4.0 Lacs per annum. It will also depend on other things like skills, organization, and city of work.
Is digital marketing high in demand?

LinkedIn's list of top 10 in-demand jobs includes digital marketers with SEO, social media, and content marketing skills. LinkedIn lists' digital marketing specialist' among the top 10 most in-demand jobs, with SEO being one of the most desired skills.
Final Words:
We hope this article has given you some insight into the many different and exciting opportunities in digital marketing. If there's one thing we know for sure, it's that no matter your skillset or background, chances are good that a role exists within the industry that will help you achieve your career goals. So what do you say? Let us show you all of our available positions today! 
In addition to traditional positions like graphic designer and Content writer, more opportunities exist every day with emerging roles such as social media manager or user experience analyst-and these careers offer competitive salaries and significant benefits. With all of these great options waiting for you out there.